ils nous soutiennent en 2021
Nos
Partenaires
La parole aux
partenaires
Les instances du cyclisme ont trop longtemps négligé le cyclisme féminin et il faut que ça change dès maintenant, à tous les niveaux. Je suis vraiment séduit par votre projet d'équipe féminine. Cyclingfans.com est fier d'être votre partenaire et de faire partie de cette magnifique aventure. Allez...."Donnons des elles au vélo" !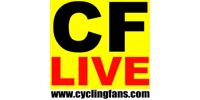 Pete Geyer
Fondateur de Cycling Fans
About us
The Club Omnisports de Courcouronnes section Cyclisme Féminin (Courcouronnes Omnisports Club, Women's Cycling section), aiming for the return of a stage women's cycling event in France for the professional elite as well as the development and promotion of women's cycling in the territories.
Our Contacts
11 avenue du Parc aux Biches
91000 Evry